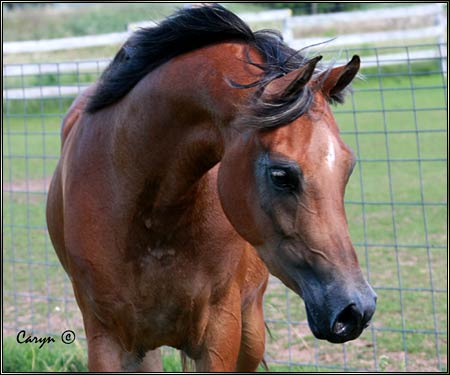 Elegant filly with a beautiful face and soft eyes. Very Expressive! Wonderful body with a long shapely neck and outstanding legs! This filly has three crosses to Bey Shah and two crosses to *Ali Jamaal...so she should certainly have a look at me attitude for the halter ring.
Professionally Halter trained by Jeff Schall of Shada, Inc.
CA Clear
Sold - Congratulations to Gary Campbell of Wisconsin on your purchase of this mare.